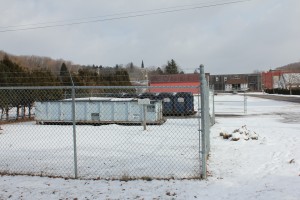 Curb side recycling
2nd Tuesday of every month
Computer Recycling
Beginning January 23, 2013 The Covered Device Recycling Act (CDRA), Act 108 of 2010, bans the disposal of covered devices in a landfill. The term "covered device" applies to desktop computers, monitors, laptops, computer peripherals (printers, copiers, keyboards, mice, cables, etc) and TV's. Northern Tier Solid Waste Authority (NTSWA) is taking a proactive approach to the law and will no longer accept these materials in the waste stream beginning November 1, 2012. Covered Devices can be recycled at no charge through NTSWA. Please call (570) 297-4177 with questions or for more information.
Northern Tier Solid Wast Authority
Central Office- Bradford County
Phone:
(570) 297-4177
Tioga County Office
Phone:
(570) 638-2107
Email:
tswa@epix.net
Website:
www.ntswa.org
Recyclables Accepted

Newspapers

Dry Black and White or colored newsprint

Magazines

Separated magazines and catalogs only.

Corrugated Cardboard

Flatten boxes and keep dry. Corrugated cardboard ONLY.

Mixed Paper / Junk Mail

Includes envelopes, colored paper, computer paper, phone books, and lined paper.